SAWDUST CITY BREWING CO to install innovative new wastewater treatment system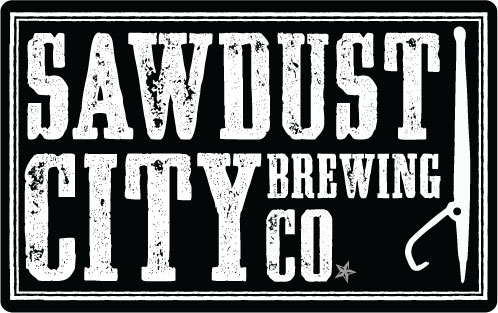 Sawdust City Brewing Company, is partnering with Toronto-based ECONSE Water Purification Systems Inc. to install the first BRÜ CLEAN SYSTEM to treat their brewery wastewater onsite.
Situated in picturesque Gravenhurst, Ontario, the Gateway to Muskoka, Sawdust City Brewing Company is an exciting part of the region's culture and industry as the trend for craft and artisanal food and beverages continues to grow in Ontario.  Sawdust City Brewing Company is taking the lead in responsible water management by adopting a revolutionary new, chemical-free, micro-wastewater treatment solution that will help protect the 80 plus Lakes that are located within Gravenhurst.
"All of us who live in Muskoka know that our water is a precious resource," says Rob Engman, President of Sawdust City Brewing Company. "Sustainability in all of our operations is a top priority. Wastewater management is the most crucial issue facing the craft brewing industry in Ontario. We are proud that our company is taking a leadership position through our partnership with The BRÜ CLEAN SYSTEM by Econse."
By treating their wastewater on-site, Sawdust City is helping to reduce the burden on the District of Muskoka's Municipal Wastewater Treatment Plant (WWTP), thereby saving the District money and energy by solving the problem at source, where it costs significantly less to treat compared to treatment at the WWTP.  The District of Muskoka has been supportive in the development of this project and encouraged Sawdust City to investigate and adopt their own on-site treatment.
"My suggestion to others considering wastewater treatment is to start planning now, consult other breweries on their plans and  consider your brewery's goals," comments Engman.  "We selected The BRÜ CLEAN SYSTEM because we liked that the system is an on-site solution that will accommodate not only our immediate needs but is equipped to handle the requirements of our long-term growth."
About BRÜ CLEAN SYSTEM
The BRÜ CLEAN SYSTEM by ECONSE is designed specifically to help craft brewers treat wastewater in an affordable and responsible way. The chemical-free solution helps solve problems facing the craft brewery industry, such as rising fees for water and wastewater, reducing the added cost of chemicals to treat water, improving water consumption and environmental impact. It cleans what's left over from beer production so the water going down the drain is clear of solids, yeasts, phosphorus, nitrogen and more. This helps Municipal water treatment facilities from being over-burdened by any by-products from the factory.
About ECONSE
Econse is a Canadian-owned company that designs and manufactures sustainable, affordable solutions to help manage wastewater for industries and communities across North America.
About SAWDUST CITY BREWING COMPANY
Located in Gravenhurst, Ontario, Sawdust City Brewing Company is dedicated to the art and science of creating great beer.  One of Canada's fastest growing breweries, the 20,000 square foot location includes a  24hL Canadian-made brewhouse, canning line and barrel-aging cellar. Open 7-days a week, the on-site saloon features 12-tap lines, tasting boards, live entertainment, and brewery tours.  The adjacent retail store offers the best selection of Sawdust City beer including core brands, specialty and seasonal beer releases. Sawdust City Beer is available at The LCBO, The Beer Store and hundreds of Ontario bar and restaurant partners.
For More Information Contact:
Derek Davy, Business Development – Econse
416-606-5014
https://econse.com/wp-content/uploads/2021/04/Sawdust-.jpg
313
498
ideazone
https://econse.com/wp-content/uploads/2021/02/econse-water-logo3.png
ideazone
2021-04-05 17:17:02
2021-04-05 17:17:02
SAWDUST CITY BREWING CO to install innovative new wastewater treatment system